1st - 22nd December 2023 (Excluding Sundays) 
2 Courses £29 per person | 3 Courses £34 per person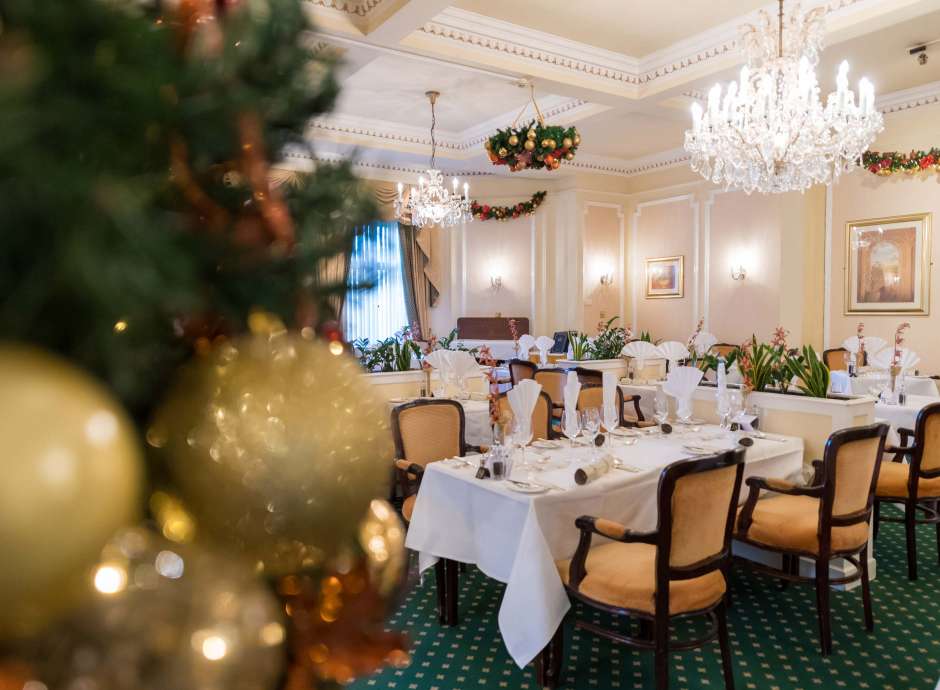 Deliciously

Festive

Enjoy our Festive Menu in the elegant Belmont Restaurant. Our menu has been designed to make the most of the very best local, seasonal ingredients to provide a choice for all tastes across the range of courses. The sumptuous festive cuisine is complemented by the outstanding attentive service for which The Belmont Hotel is renowned. 
Scroll
HOW TO BOOK 
To book your festive lunch, please call our reception team on 01395 512555 or click below to book online.